Raised in Waimea Valley, Julia is blessed every summer with bags full of juicy mango which she freezes to make her mango and banana smoothie. She is a stay-at-home mom and website builder so she loves making food that is easy to make, quick and keiki-friendly.
Julia loves this smoothie because it makes great use of mango — a fruit that can easily go to waste when it's a good season and everyone's tree is "going off". Some years, the entire west side is flooded with this sweet, sticky fruit and sadly some of these golden orbs end up rotting on the ground where they fall. To combat this loss, during mango season, Julia skins, peels and freezes any excess mango that she receives and preserves it by freezing it. This dish has NO added sugar or sweeteners and is simply perfect.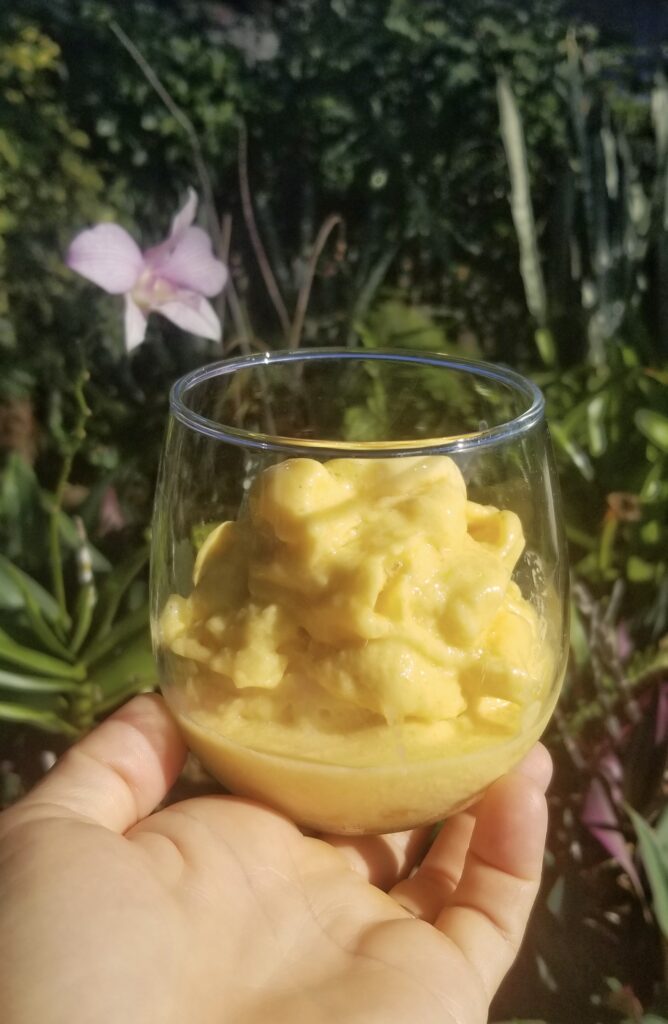 Mango Banana Smoothie
Ingredients:
1 cup frozen Mango chunks
1/2 cup frozen Banana chunks
1/2 cup Coconut cream (in the can, not the carton)
1/2 cup Water
1/3 cup Ice
Instructions:
Put all of the ingredients into a blender.
Blend until smooth.
Enjoy!
Share your own Kaukau 4 Keiki inspired recipe and be entered into our weekly recipe contest!
Details here.