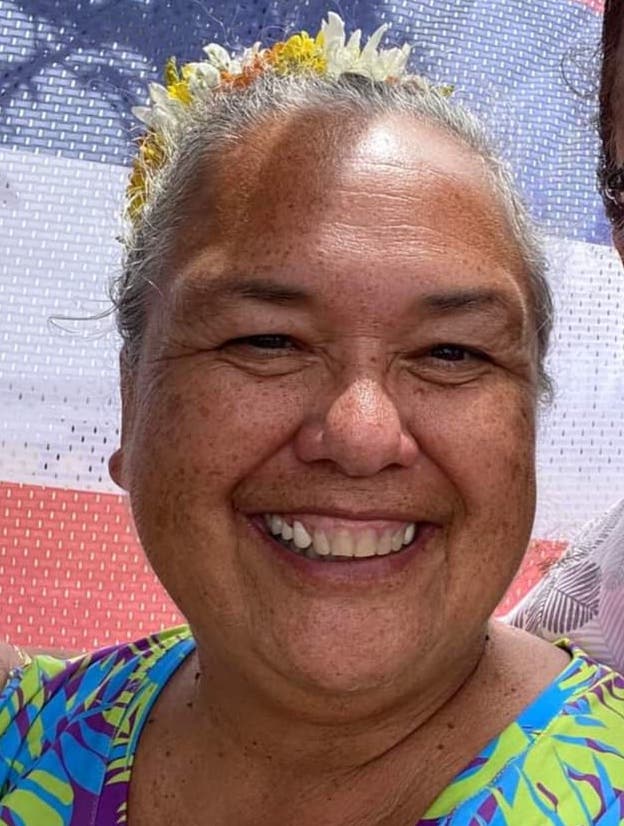 Debbie
Jackson
Board Member
Auntie Debbie is a respected and fierce community advocate and has long been involved in our Mahi'ai programs. She stewards beautiful lands in Hule'ia that have been her family's hands for over a hundred years. She has been a true advocate for our work who believes in food security and sovereignty for our island. She also works at Kawaikini Charter School, who has been an incredible partner in our work for many years.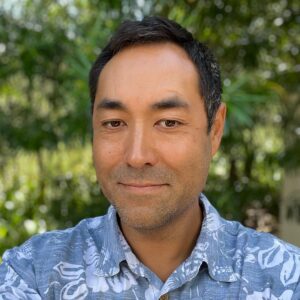 Makoto
Lane
President
Makoto has extensive experience in the food and beverage industry on Kaua'i, a passion for sustainable development, and is completing his Bachelorʻs in Leadership. Previously, Makoto has held positions as Co-Chairman of the Board of Publication for Kaua'i Community College's Newspaper, the President/Treasurer of KCC's Sustainability Club, and sat on the Executive Board of Kaua'i Sierra Club Chapter. He lives with his wife and keiki in Koloa.

Lehua
Listman
Vice-President
Lehua has been working at Hanalei Colony Resort in Wainiha since 2017; she started in Front Desk, and transferred to the Housekeeping Department. She is the current Resident Manager and Executive Housekeeper. She has previous experience in Property Management, Accounting, Financial Lending, Title, and as a Legal Assistant. She started volunteering with Mālama Kaua'i after the 2018's flooding disaster and has been a Community Emergency Response Team (CERT) member since 2019, and Red Cross First Aid and AED Certified since 1994. She lives with her family in Wainiha. She enjoys helping out in the community, sewing, and reading.

Michael
Miranda
Treasurer
Michael has several years of experience in the non-profit sector, specifically in the labor movement and facilitating and developing after school programs. For the past three years, he has been working as a social worker with the State of Hawaii, Judiciary. Michael has keen interests in preserving Filipino cultural and agricultural practices and capacity building for community organizations.

Keone
Kealoha
Secretary
Keone Kealoha co-founded Malama Kaua`i in 2006 along with friend Chris Jaeb and managed the day to day operations up until January 2017. He is currently the Executive Director of KANU Hawai`i, working on statewide sustainability and community engagement efforts. Keone has sat on a variety of community-based boards and stakeholder committees including Waipa Foundation's Board of Directors,  Hawai'i Green Growth (HGG) Measures Team, County of Kauai's Important Agricultural Lands Study Stakeholder/Technical Advisory Committee, Kauai Energy Sustainability Plan Stakeholder Group, and Kauai Economic Development Plan Steering Committee, among others.