The Kaua'i Food Access Plan 2030 is our guide to increasing healthy food access in Kaua'i County, with the long-term goal of reducing overweight/obesity statistics and chronic disease among Kaua'i residents. The plan was developed by a broad coalition of 500+ residents and partners across Kaua'i, and supported by Hawai'i State Department of Health Chronic Disease Prevention and Health Promotion Division through a Food Access Capacity Building Project led by Mālama Kaua'i.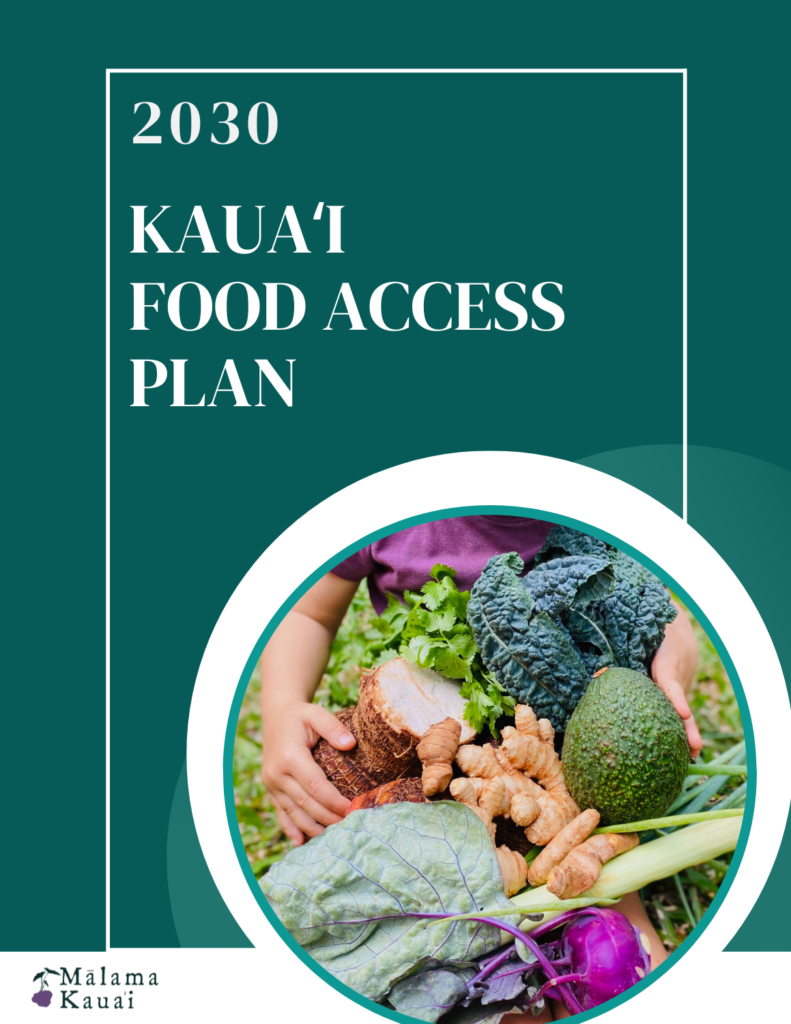 Sign Up to a Working Group to stay connected and involved!
Healthy eating is vital in creating resilient communities and preventing many chronic diseases. By creating policies, systems and environments that support healthy eating, communities can become more resilient and thrive. The question raised to all throughout the process of developing the plan and its objectives was:
How do we increase access to healthy food on Kaua'i?
Check out some of the Kaua'i Food Access Plan's early planning work with the reports below:
WANT TO GET INVOLVED?
The next phase of the plan is to put it in action! To do so, we are establishing working groups to help define strategies and actions, and lead the follow-through to see our collective objectives realized! Please Sign Up to a Working Group to stay connected and involved!