Kabocha, also known as Japanese pumpkin or winter squash, is a type of squash that belongs to the Cucurbitaceae family. It is native to Japan but is now grown and enjoyed in various parts of the world, especially here in Kaua'i.
This pumpkin is a very nutritious vegetable. It is low in calories and a good source of vitamins A and C, as well as potassium, iron, and fiber.
Kabocha can be stored at room temperature for a few weeks. Once cut, it should be wrapped and refrigerated for up to one week.
---
Roasted Kabocha Wedges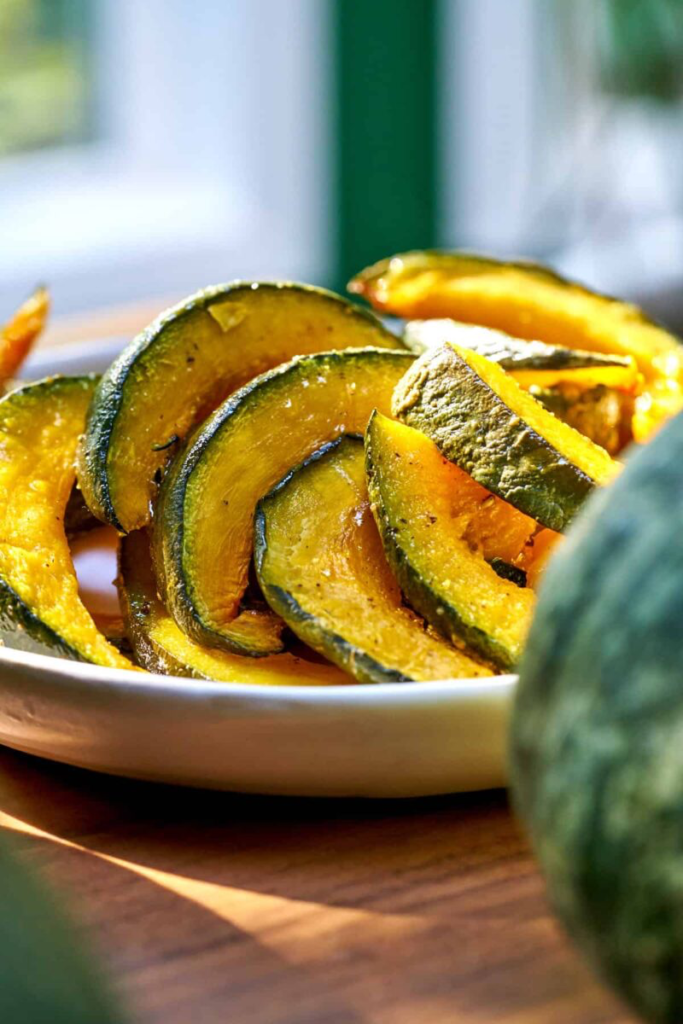 Cut kabocha into wedges, drizzle with olive oil, sprinkle with salt and pepper, and roast in the oven until tender. Serve as a side dish or snack. It is simple yet so 'ono!
---
Comforting & Creamy Soup
Simmer kabocha chunks with vegetable broth, onions, garlic, and your favorite spices until soft. Blend until smooth and creamy for a comforting and nutritious soup.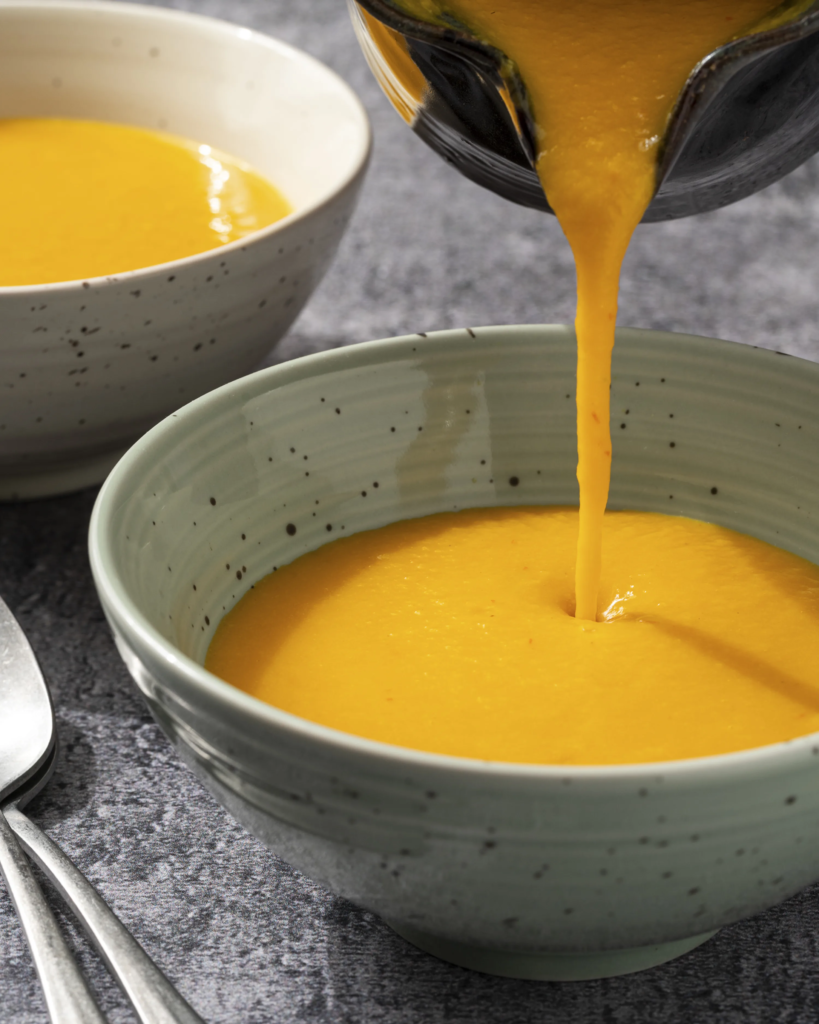 ---
Hearty & Healthy Curry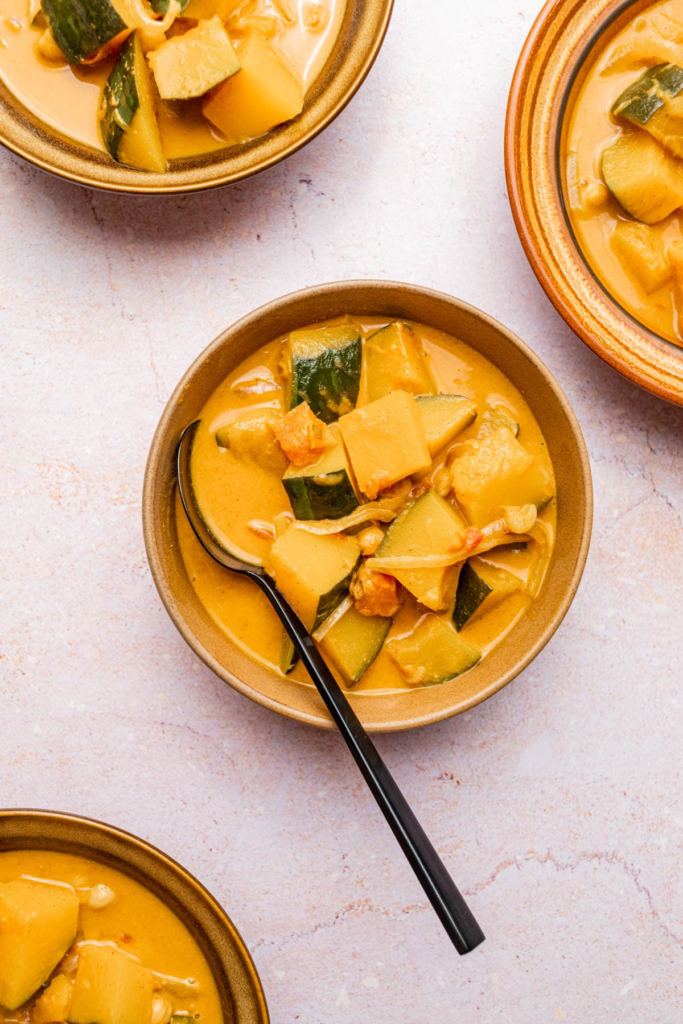 Cook kabocha cubes in a flavorful curry sauce with coconut milk, curry paste, and aromatic spices. Serve over rice or with naan bread for a delicious and satisfying meal.
---
Golden Pancakes
Grate kabocha and mix it with pancake batter for a twist on traditional pancakes. Cook until golden brown and serve with your favorite toppings like maple syrup or fresh berries.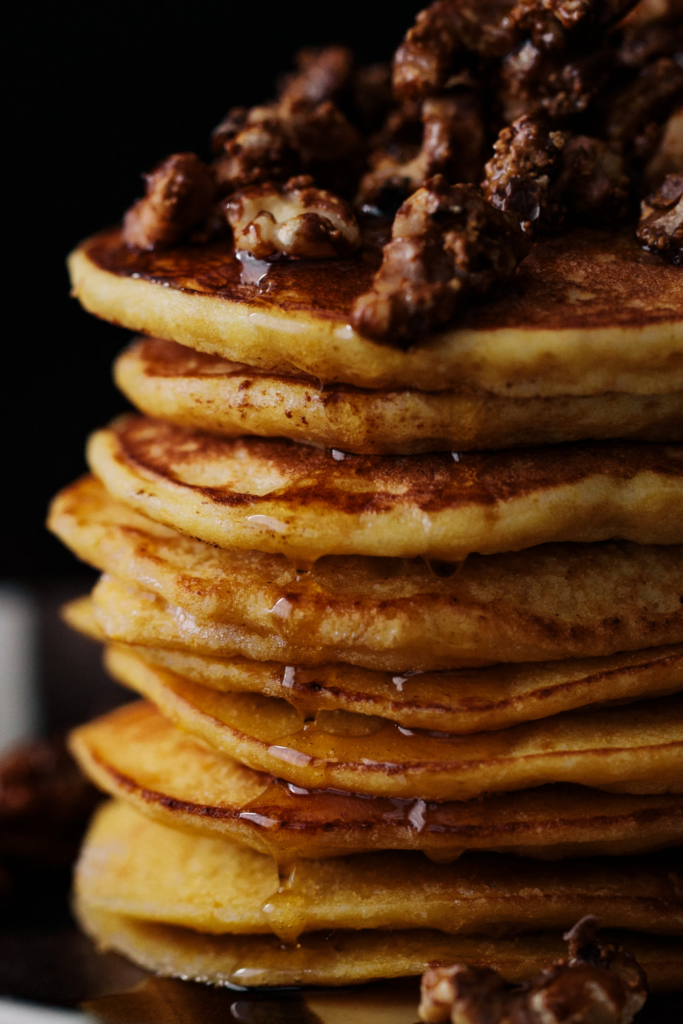 ---
Colorful & Flavorful Stir-Fry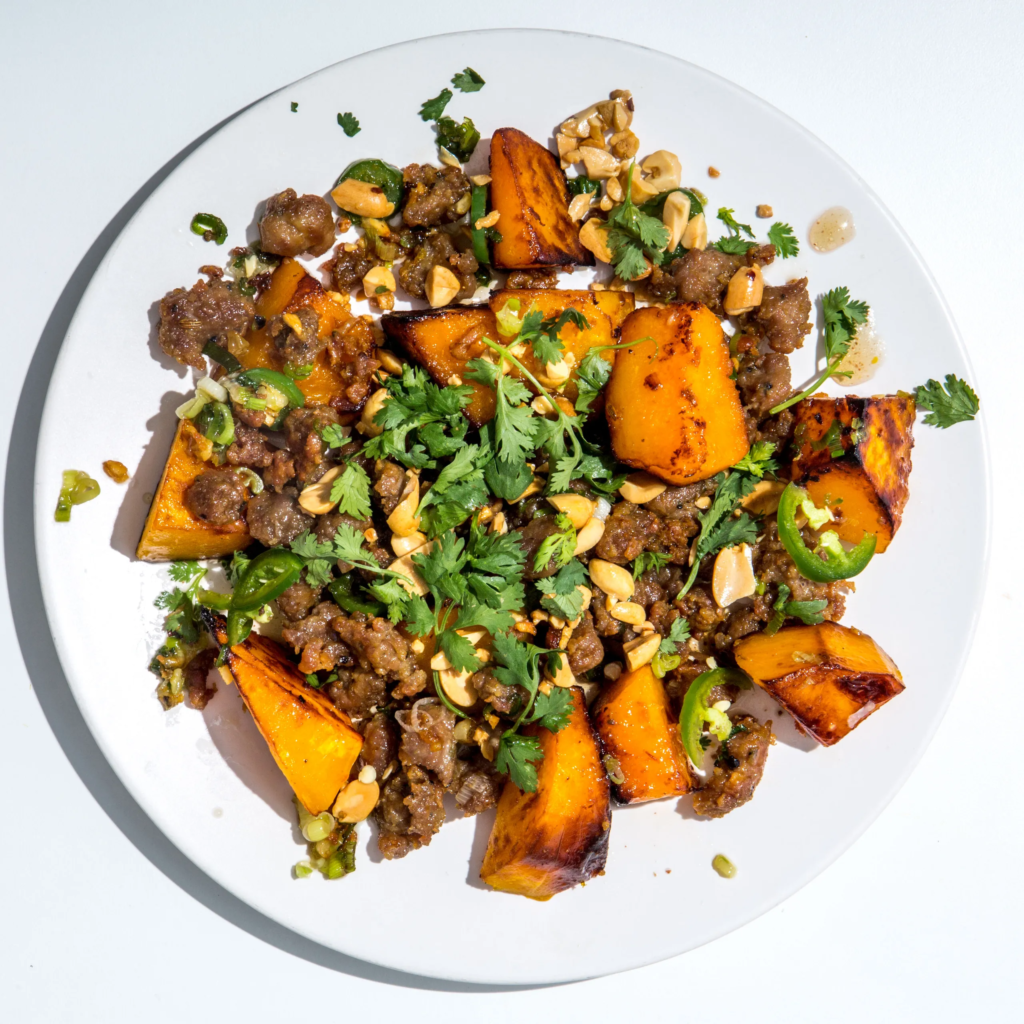 Sauté kabocha slices with your choice of protein, colorful vegetables, and a savory sauce. Enjoy a flavorful and nutritious stir-fry served over steamed rice or cauliflower rice.
---
Buying local produce also directly invests in the well-being of our region, ensuring that farmers can continue to cultivate their land and provide us with fresh, nutritious, and flavorful food. Don't miss the opportunity to gather your ingredients from KauaiLocalFood.com. We're thrilled to offer a 50% discount to customers using SNAP/EBT, thanks to DA BUX!