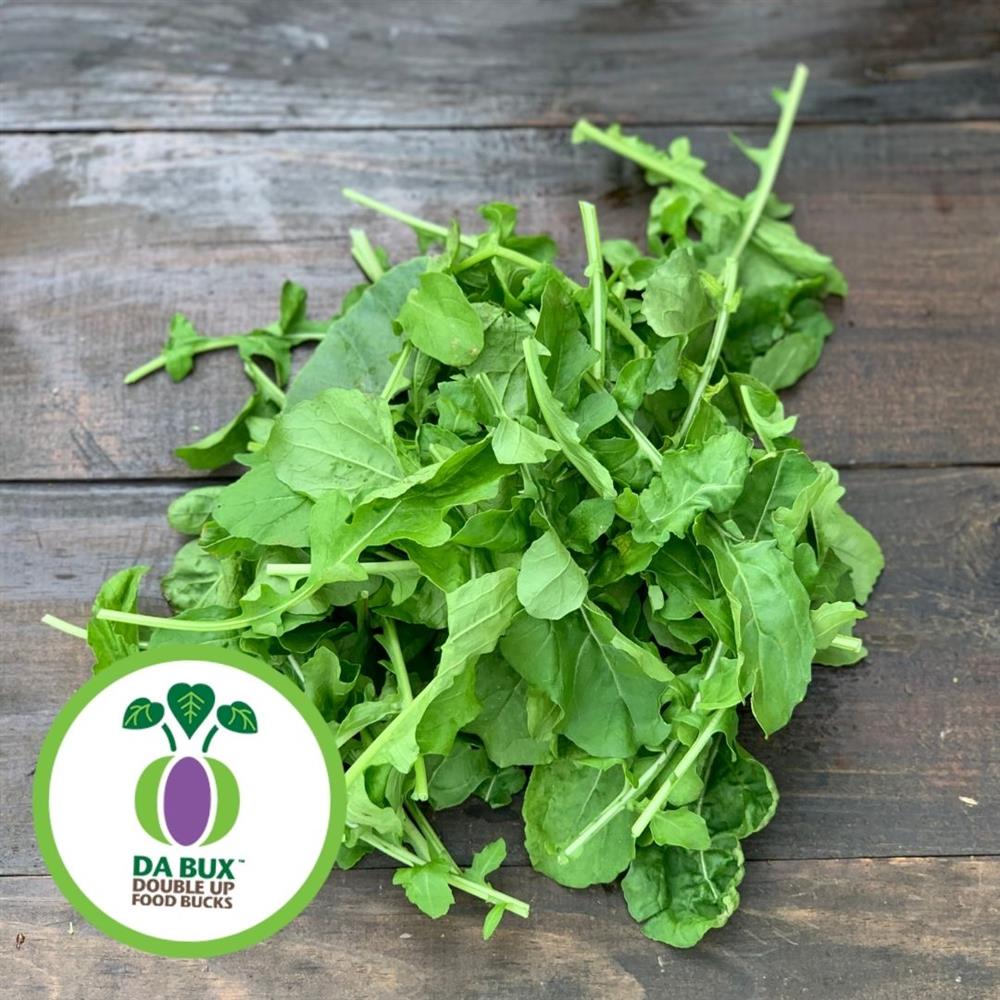 What is it?
Here on Kaua'i, Arugula (ur·oo·guh·luh) thrives in our rich soils and tropical weather. It is a leafy green vegetable that is commonly used in salads and other dishes. It is also known as rocket, roquette, or rucola. Arugula, also known as rocket or roquette, is a leafy green that belongs to the Brassicaceae family, which includes other cruciferous vegetables like broccoli, kale, and cauliflower.
Flavor Profile:
It has a peppery taste that adds a unique flavor to your salads and other dishes. Because arugula is a versatile ingredient, it can be eaten raw or cooked. It is often used in salads, sandwiches, pizza, and can also be added to soups and stews.
Nutrition and Health Benefits:
This super green is low in calories but high in nutrients, including vitamins A, C, and K, as well as calcium, iron, and potassium. Arugula has many health benefits, including its ability to reduce inflammation, improve digestion, and support heart health. It is also rich in antioxidants, which can help to prevent chronic diseases and certainly help to boost your immune system.
Interesting facts:
Origin: Arugula is native to the Mediterranean region and has been cultivated for thousands of years. It was first used by the ancient Romans and Greeks, who believed that it had medicinal properties
Growing Conditions: Arugula grows best in cool weather and can be grown in both gardens and containers. It is a fast-growing crop that can be harvested in as little as 4 weeks.
Varieties: There are several varieties of arugula, including wild arugula, which has a stronger and more pungent flavor than the cultivated varieties.
Indeed a Great Salad:
Great addition into the leafy part of a salad, it will give pleasant aroma and taste. You can try this recipe featuring arugula in a colorful mouth-watering salad. https://malamakauai.org/csa-cooking-show-beet-and-goat-cheese-salad-with-candied-nuts/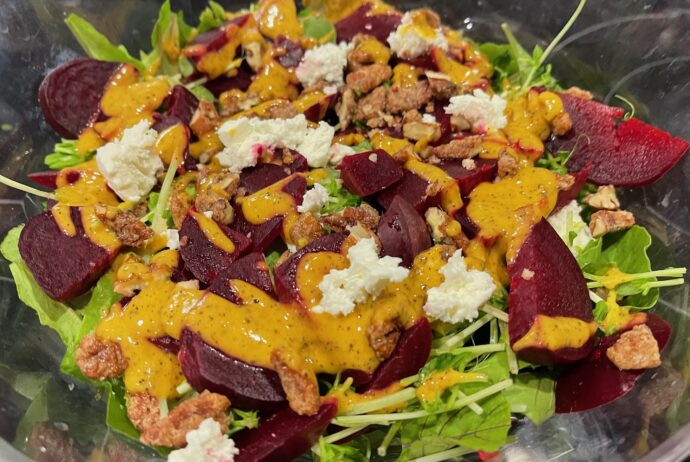 More Arugula Recipes: