This Avocado Chicken Salad combines creamy avocado, fragrant fresh herbs, a hit of citrus, and shredded chicken to make an ultimate one bowl mix. It's perfect for lunch at the beach, in the backyard, at school or at work and is a great recipe for young children to help make! Let them shred, mash, chop, and mix, it will be messy but it will also be fun!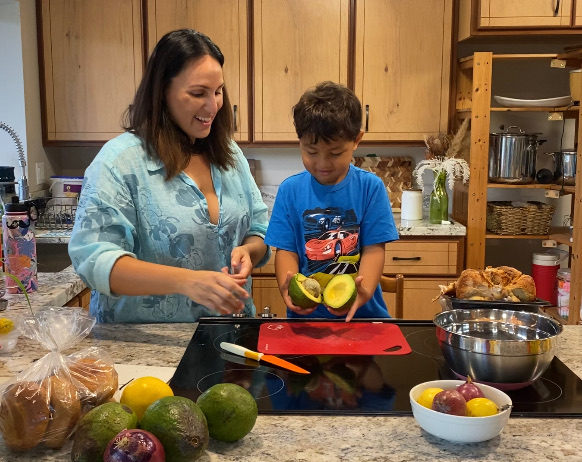 Instead of mayonnaise, avocados which are packed with good fats your body needs, create the velvety base for this salad that is also an ideal way to re-use your leftover chicken! Want to make this recipe but haven't recently roasted a bird? Mai hopohopo, no worries! Store bought roasted chicken or even canned chicken works just fine.
You can sandwich this mixture in between bread, wrap it in a tortilla, or use it as a dip with crispy chips or fresh sliced veggies. Try our sweet potato fries with this dish for a sweet and savory combo! This recipe is loaded with flavor, texture, and will have you saying mayo who!?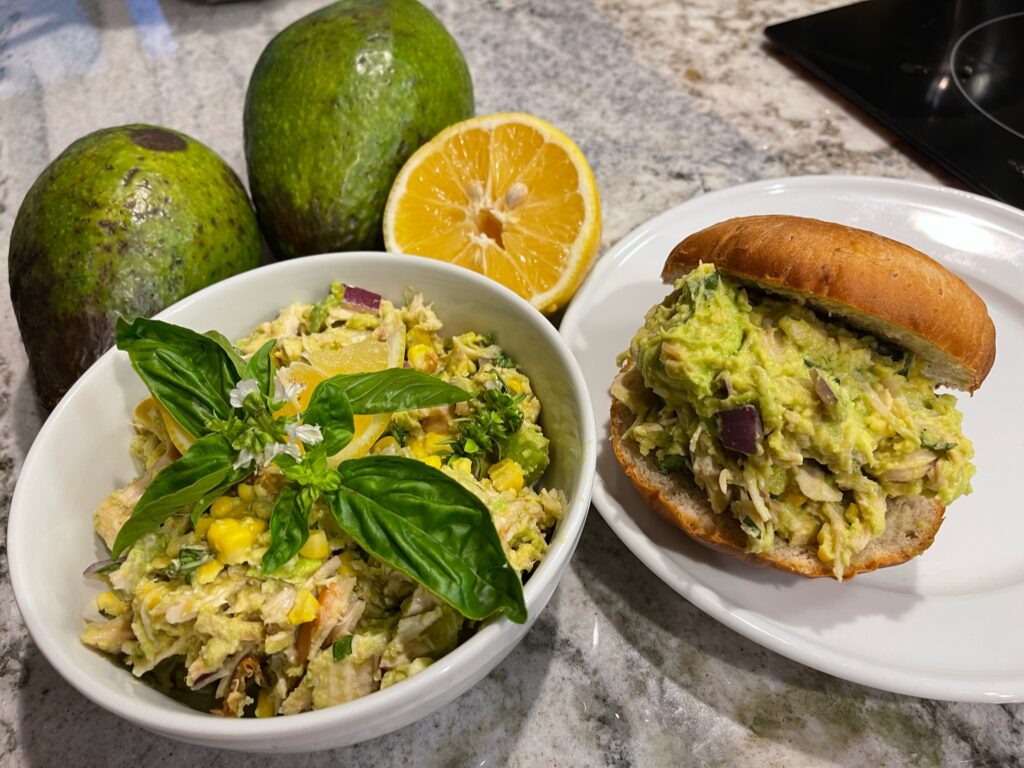 Avocado Chicken Salad
Serves 4-6
Ingredients
2 C. Chicken, cooked and shredded
1 lg ripe Avocado
Corn from 1 cooked cob
½ C. Red onion, thinly chopped
¼ C. Fresh herbs, chopped – such as cilantro, basil, green onion, or dill
2 Tbsp. Lemon juice
Salt and pepper, to taste
Instructions:
Scoop out the avocado into a mixing bowl and mash with a large fork until mostly smooth with a few chunks.
Mix in the corn, lemon juice, red onion, fresh herbs, along with the salt and pepper to taste.
Your chicken salad is makaukau (ready)! Serve between bread, wrapped in a tortilla, or as a dip with chips.
Watch how we made it on the MK YouTube Channel HERE!
Snap a few pics of your dish and share with us on social media @malama_kauai or
email to [email protected]