Watermelon salads are vibrant, refreshing, and juicy – and perfect for healthy eating. Nothing beats the cool and invigorating taste of watermelon. Bursting with sweetness and hydration, watermelon is the quintessential fruit of the season. Here are 10 mouthwatering watermelon salad recipes that will elevate your summer dining experience. So grab a fork and get ready to indulge in these irresistible watermelon recipes!
Classic Watermelon Feta Salad: A timeless combination that never disappoints. This classic watermelon feta salad features juicy cubes of watermelon paired with crumbled feta cheese, fresh mint leaves, and a drizzle of balsamic glaze. The sweet and salty flavors create a harmonious balance that will leave you craving more.

Watermelon Caprese Salad: A summery twist on the traditional Caprese salad, this recipe replaces tomatoes with juicy watermelon slices. Layer the watermelon with mozzarella cheese, fresh basil leaves, and a drizzle of olive oil. This vibrant and visually stunning salad will be a hit at any gathering.

Grilled Watermelon Salad: Take your watermelon game to the next level with a grilled watermelon salad. Lightly char the watermelon slices on the grill, then combine them with arugula, crumbled goat cheese, toasted almonds, and a tangy vinaigrette. The smoky flavor of the grilled watermelon adds a delightful twist to this unique salad.

Watermelon, Cucumber, and Mint Salad: For a refreshing and hydrating salad, combine diced watermelon with crisp cucumber slices and fresh mint leaves. Toss them together with a squeeze of lime juice for a zesty kick. This light and invigorating salad is perfect for hot summer days.

Watermelon and Avocado Salad: Creamy avocado and juicy watermelon make a surprisingly delicious duo. Combine diced watermelon, sliced avocado, crumbled feta cheese, and a sprinkle of chopped cilantro. Drizzle with a lime dressing for a tangy finish. This salad is a true celebration of summer flavors.

Watermelon and Arugula Salad with Prosciutto: Indulge in the perfect blend of sweet and savory by combining peppery arugula, thinly sliced prosciutto, and juicy watermelon chunks. Top it off with crumbled goat cheese and a light vinaigrette for a salad that will satisfy all your taste buds.

Watermelon and Quinoa Salad: For a heartier option, mix watermelon cubes with cooked quinoa, diced cucumber, crumbled feta cheese, and fresh herbs like parsley and basil. Toss it all together with a lemony dressing for a protein-packed and nutritious salad.

Watermelon and Jicama Salad: Add a refreshing crunch to your watermelon salad by incorporating jicama. Combine watermelon cubes, jicama sticks, sliced red onion, and a sprinkle of Tajín seasoning for a tangy and spicy twist. This Mexican-inspired salad is a true crowd-pleaser.

Watermelon, Spinach, and Goat Cheese Salad: For a vibrant and nutrient-rich salad, combine baby spinach leaves with diced watermelon, crumbled goat cheese, and toasted walnuts. Drizzle with a balsamic reduction for a touch of sweetness. This salad is as beautiful as it is delicious.

Watermelon and Honeydew Salad with Mint: End your summer feast on a sweet note with this delightful watermelon and honeydew salad. Dress chunks of melon with a light dressing made from citrus juice, mint, honey!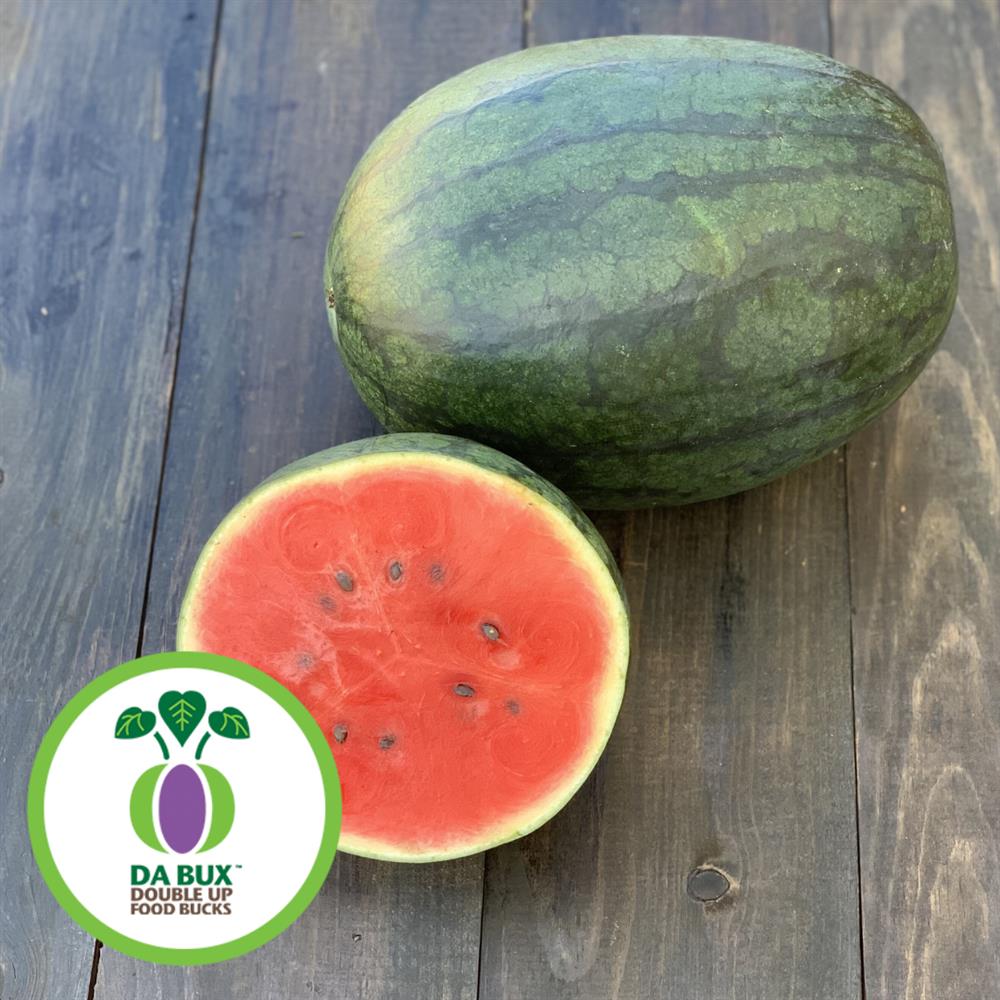 What are your favorite watermelon salads? Want to give one of these a try? Don't forget to pickup your ingredients from KauaiLocalFood.com. We offer 50% off for customers using SNAP/EBT thanks to DA BUX!