These homemade Beef Potstickers are not only mouth watering but also a beautiful handmade treat that is sure to touch the heart of your ohana and friends. When you take a bite of these dumplings you get a flavor rush of juicy local beef and savory asian spices paired with the slightest crunch of fresh vegetables all wrapped in a neatly pleated package.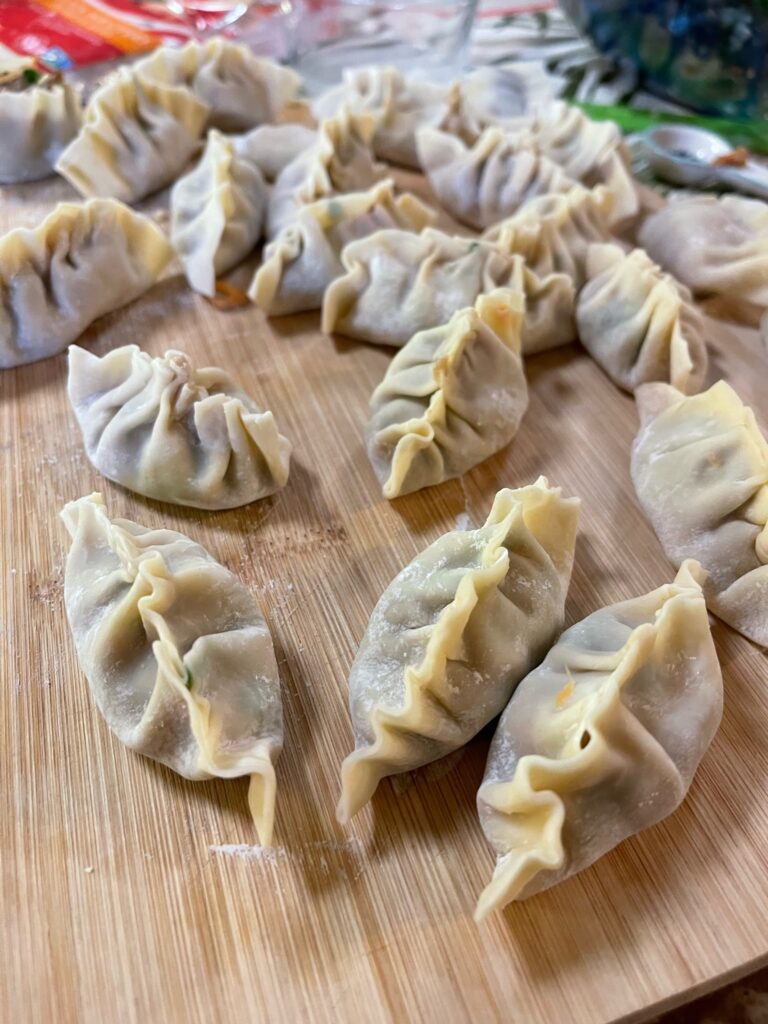 In Russia you can find pelmeni, Japan has gyoza, and Korea has mandu. In many different cultures you will find some version of a veggie and meat mixture enveloped in an edible wrapper. No matter what you call these dumplings, we call them the PERFECT bite! Wrapping can seem a little overwhelming so we encourage you to make this a family occasion. Sitting around the table making dumplings can be a great way to spend quality time with each other. Plus, there's no chance of anyone grabbing their phones with busy hands full of filling.
Feel free to add whatever meat or veggies you have as this is a very forgiving and flexible recipe. You can choose to prepare these partially fried or simply steamed for a healthy meal. However you choose to make it, this recipe is all that and dim sum!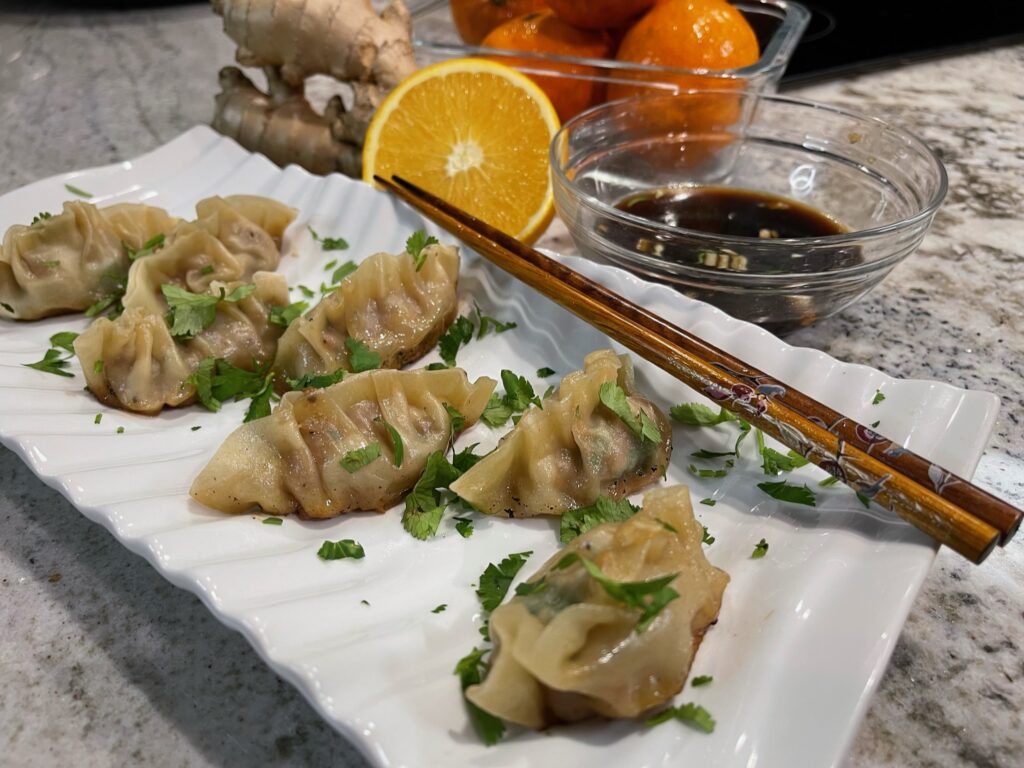 Beef Dim Sum (Potstickers)
This recipe makes 45 pieces
Ingredients:
Filling
1 lb. Ground beef
½ C. Green onion, chopped
½ C. Carrots, grated
½ C. Daikon, finely chopped
½ C. Choy sum, chopped
2 Tbsp Shoyu
1 tsp. Sesame oil
1 Tbsp. Sweet rice wine (Mirin) OR honey
1 inch piece Ginger, grated
1/2 tsp. Black pepper
4 cloves Garlic, minced
Wrappers
1 pack Gyoza round Wrappers
¼ cup water
2 Tbsp oil (If you'd like to have a crispy fried bottom)
Optional: cilantro for topping
Dipping Sauce
MK's Simple Teriyaki Sauce

Instructions:
In a large bowl combine your ground beef, veggies, sauces, and seasonings.
On a cutting board or counter, lay out your wrappers and fill a small bowl with water.
Dip your finger into the water then moisten the outside edge of the wrapper.
Fill a heaping teaspoon with your filling mixture and place in the middle of the wrapper. (Be careful not to overfill or it will not seal and burst open).
Fold the wrapper over the filling so that it will be a half circle and pinch the top middle together.
Holding the dumpling in your hand, pinch and press on either side to create pleats. You can also just press the edges together if you'd like to keep it simple.
Heat up a large pan to medium high heat with 2 Tbs. of oil. (Skip to step 9 if you only want to steam)
Place enough dim sum into the pan so that each one has a little space. If you want a crispy fried bottom, fry for 2 minutes.
With a lid in hand quickly add the ¼ cup water to the hot pan and immediately cover so that oil doesn't jump out and burn you. Steam with the lid on for 2 minutes then remove the lid and cook for an additional minute.
Serve your fresh dimsum with fresh cut cilantro or green onion and your favorite dipping sauce!
Watch how it's made on our YouTube channel HERE!
Snap a few pics of your dish and share with us on social media @malama_kauai or
email to [email protected]