Papaya Seed Dressing can arguably be Hawaii's favorite salad dressing. Our recipe is sweet and tangy from fresh, ripe fruit and peppery from the flavor of the papaya seeds. Ancient Hawaiians were keen on using all parts of a plant and this recipe uses every part of the papaya except for the skin.
While papaya is not indigenous to Hawaii thankfully it has a year round growing season and is wildly popular. Grown easily in backyards, gardens, and farms you can bet you'll find a papaya or two in almost every CSA bag from MalamaKauai.store to make this special dressing! It's simple to whip up as long as you have a blender. Your `ohana and friends will be so impressed by your chef skills when you use this papaya seed dressing to sass up a salad or use it as a marinade for fish.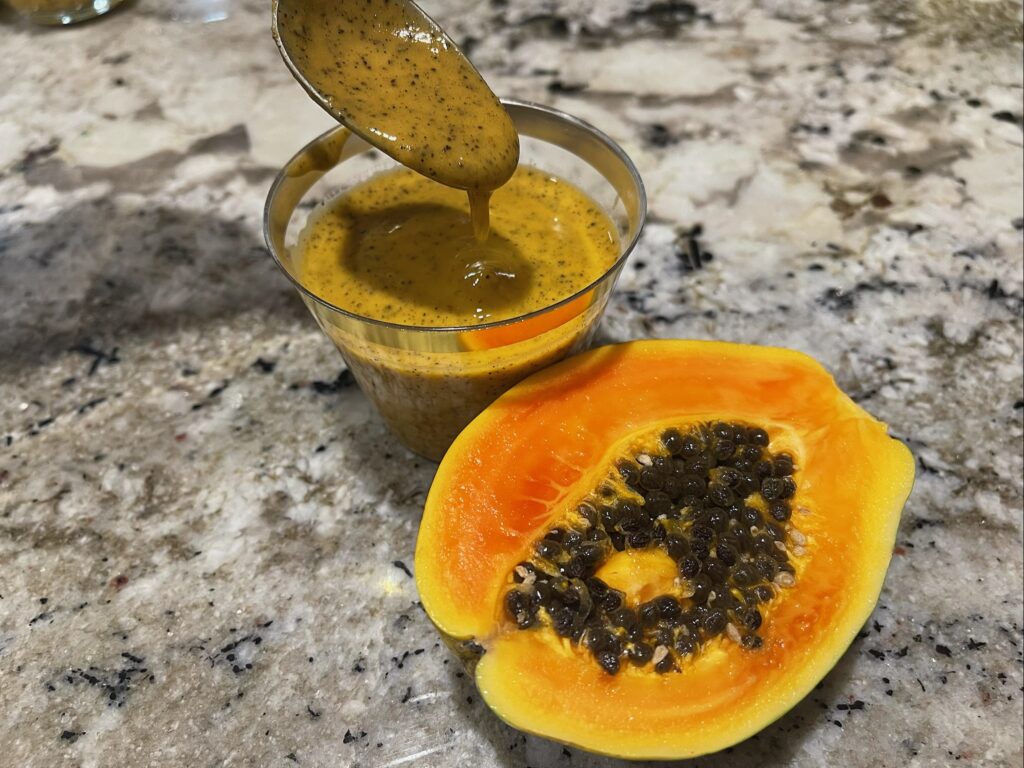 Papaya Seed Dressing
This recipe makes 6 servings
Ingredients:
½ ripe Papaya, with seeds
4 Tbsp White wine or white balsamic vinegar
1 Tbsp. Honey
1 tsp Dijon mustard
¼ tsp. Fresh ginger, grated
½ Onion, minced
⅓ C. Olive oil
Salt and pepper to taste
Instructions:
Into a blender, scoop the seeds and fruit of half a papaya and puree until smooth.
Add in the vinegar, honey, dijon mustard, ginger and blend.
While still blending slowly add in the olive oil.
Add salt and pepper to taste then chill until needed.
Enjoy on your favorite salad or as a marinade. Stays fresh for about a week.
Snap a few pics of your dish and share with us on social media @malama_kauai or
email to [email protected]