Mac and cheese is the first dish that comes to mind for us when we think of "kid friendly food". Decadently laden with cheese, cream, and noodles the traditional mac and cheese brings comfort and big smiles yet is woefully lacking in nutrient dense ingredients.
Luckily, our recipe packs a whopping 3 cups of veggies into its cheesy goodness without anyone the wiser! The veggies are cooked and blended so your picky child or adult will never know what's hiding inside. Carrots, cauliflower, and zucchini help to create a thick and creamy base for the sauce that will help to make a dish better than Easy Mac from the box. You can keep it vegetarian and serve this as is or add your favorite protein – steak bites are delish!
They say you shouldn't keep secrets, but don't worry, this one is worth it.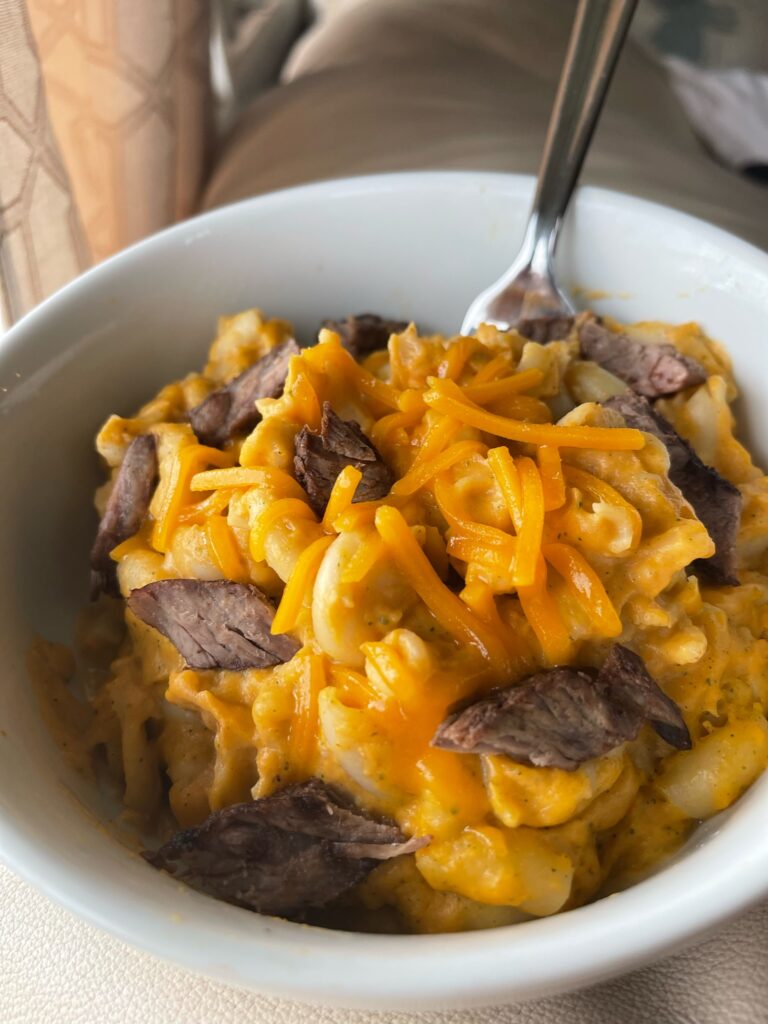 Hidden Veggie Mac and Cheese
This recipe makes 8-10 servings
Ingredients:
1 lb. Elbow macaroni cooked al dente
½ C. Water
1 C. Carrots, chopped
1 C. Zucchini, chopped
1 C. Cauliflower or squash, chopped
3 C. Cheddar cheese
4 oz. Cream cheese (half a block)
2 C. Milk
Instructions:
Boil your macaroni in a large pot until al dente (a little firm), strain, and set aside.
Using the same pot on medium high heat, add water, carrots, zucchini, and cauliflower. Cover and cook until the veggies are tender, about 15 minutes.
Add your cooked veggies along with remaining water into your blender and blend until smooth.
Return the blended veggie puree back to the pot and continue cooking on medium heat.
Add in the milk, cheese, and cream cheese and stir until smooth.
Stir in your cooked macaroni and cook for an additional 3 minutes.
Enjoy, and don't tell your kids until after they've eaten what the secret ingredients were!
Snap a few pics of your dish and share with us on social media @malama_kauai or
email to [email protected]