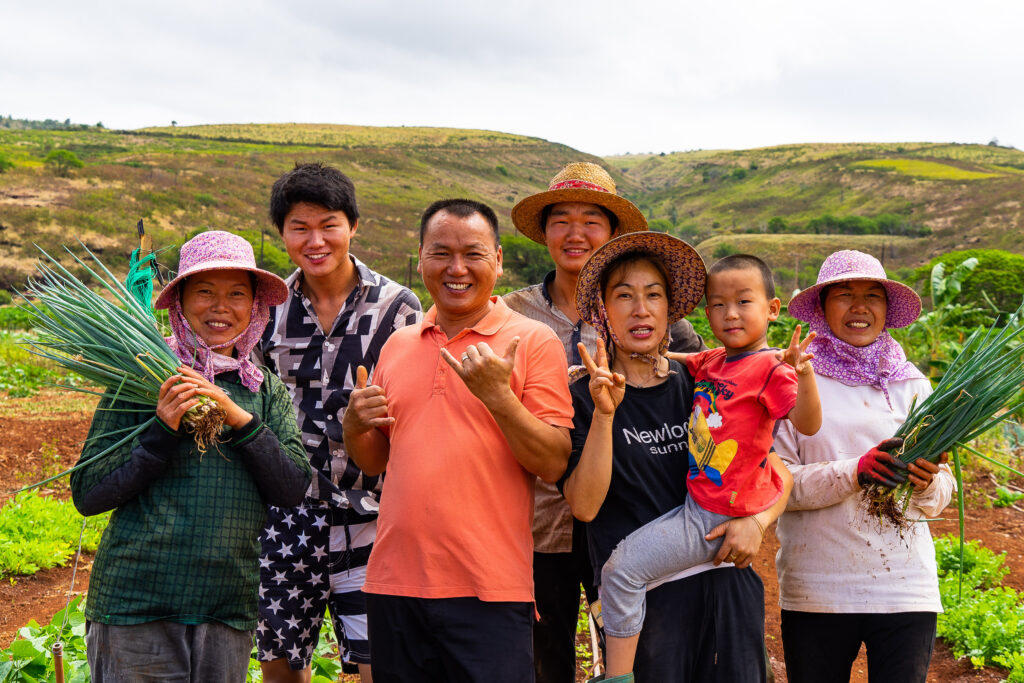 Funing Farm, a not-so-familiar Kauai farm, is managed the hardworking farmer Rong Sheng Chang, aka Justin, and his six family members. The Chang family is originally from China and has been farming on the west side of the island for about three years.
Being still fairly new to Kauai farming, they are still exploring and branching out to new ways to sell their excellent produce. They have been growing a variety of veggies on their 60-acre plot of land located in Kekaha, planting a range of crops including taro, papaya, and a unique mixture of Asian vegetables.
One of them includes Okinawa spinach you may have seen in Malama Kauaiʻs CSA Bag Program. Also known as Gynura Bicolor, it has a crispy crunch to its leaves and a nutty pine flavor. It's best to cook it for ONLY 1 min in a stir fry. Cooking it too long can make the texture of the spinach slimy. Rong thinks the best way to enjoy it is to fry or saute it merely with salt and pepper.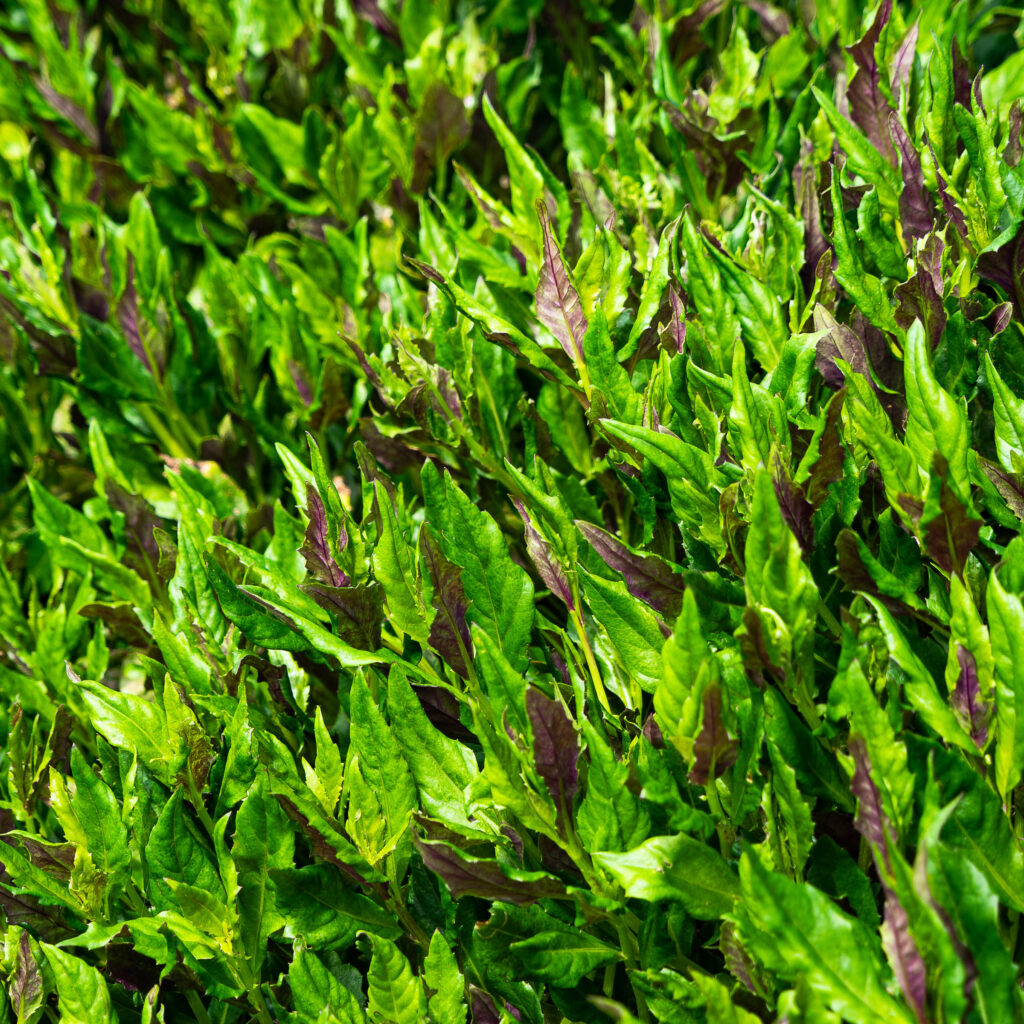 Besides collaborating with the CSA Bag program, they have been distributing their produce to some local markets, including Sueoka Market, as well as exporting to Oahu and Maui. These past months, Funing Farms has been struggling to find more connections throughout the islands to sell their fresh produce.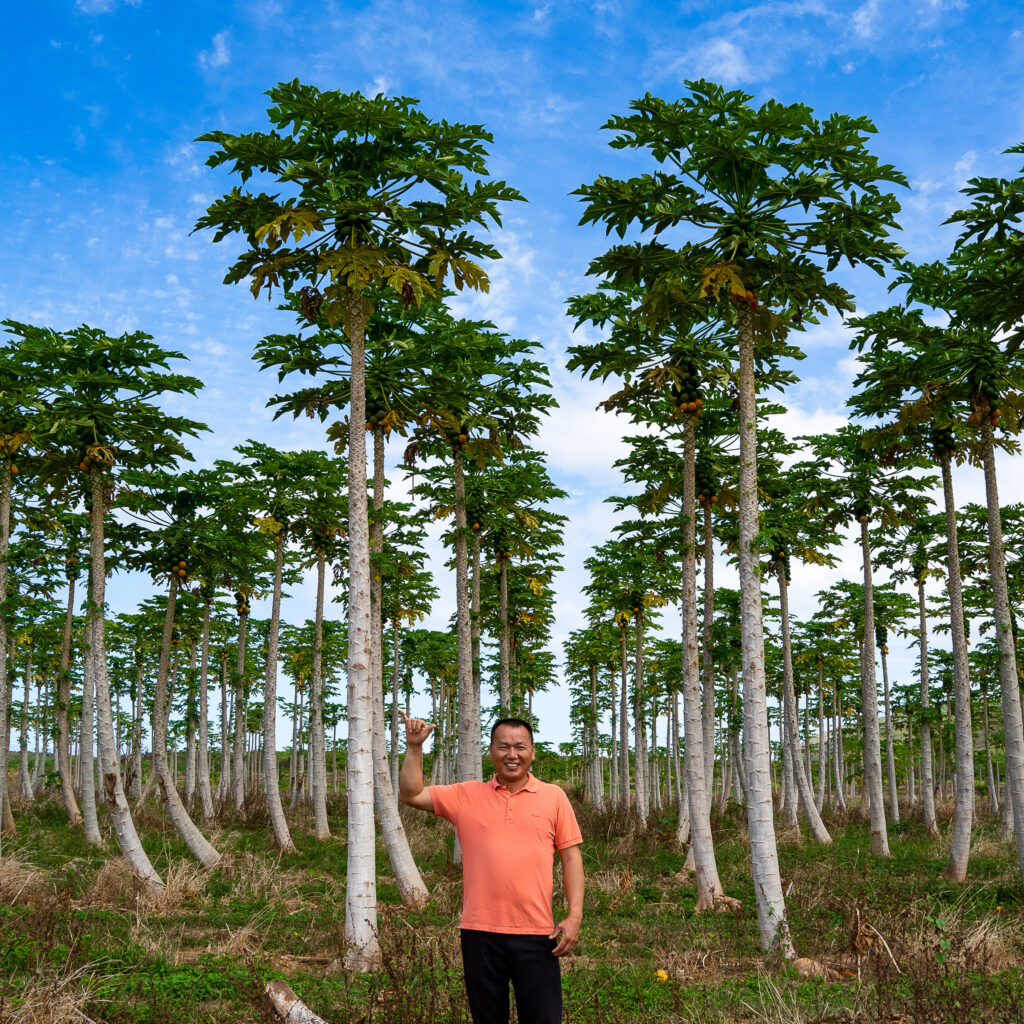 "We want to give our deep appreciation to Malama Kauai for helping us during these crazy times. These bags have helped us support our family business and to continue to help feed the community local food," says Rong.

"Farming is my passion and having the chance to move to Kauai was the best decision. Kauai is like paradise, and this island has perfect weather conditions for farming. Living on the island for three years has taught me the true spirit of aloha. It has opened my eyes to a beautiful community that works hard together."
Funing Farms is doing their best to strive forward through these hurdles of the COVID-19 pandemic. In the future, Rong hopes to create a farm-to-table cafe or shop to make chips, juices, and powders with their produce to sell to the community and tourists.
To contact for orders , you can reach Rong (Justin) at (808) 218-0116 or Francis at (808) 378-8432.