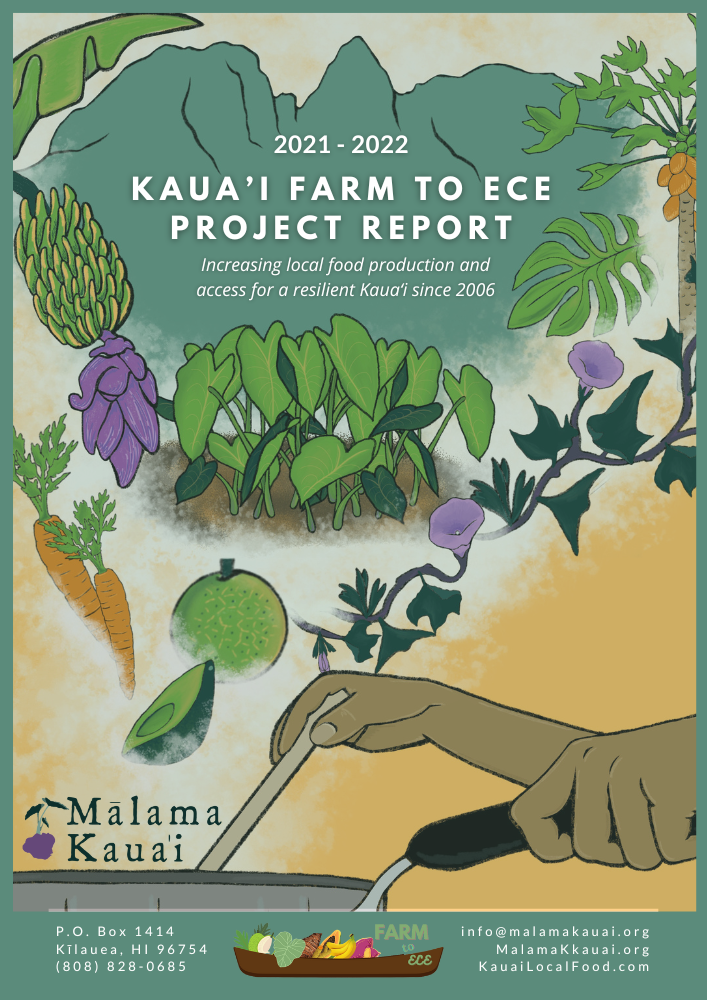 Our Kauai Farm to ECE Project for the 2021-2022 school year provided support to Early Childhood Education (ECE) centers on Kauai by assisting ECEs in procuring local Kauai ingredients for snacks and meals, including support with CACFP-compliant recipes, distributing mini-grant for Farm to ECE projects, and increasing family access to local food by ECE families via SNAP/EBT eligible CSA pickups at centers and Zoom cooking lessons. Read out project report here.
Check out our CSA Cooking Shows on YouTube!
There are tips & tricks to preserving, prepping, and preparing your CSA produce, highlights on the farms that grow our food, Hawaiian language trivia and fun facts, and lots of laughs!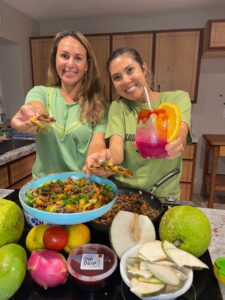 The pilot procurement program is being renewed for the 2022-2023 school year! Have questions or want to get involved?
Contact [email protected]

This project has been funded in part with Federal funds from the U.S. Department of Agriculture. The contents of this publication do not necessarily reflect the view or policies of the U.S. Department of Agriculture, nor does mention of trade names, commercial products, or organizations imply endorsement by the U.S. Government. USDA is an equal opportunity provider, employer, and lender.
Looking for other resources for your school or ECE?